Univertical Welcomes Dan Keller Midwest Regional Sales Representative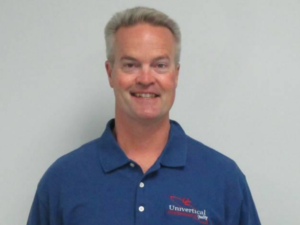 Dan Keller joins Univertical as the company's Midwest Regional Sales Representative. Dan will work from his home office in Spring Lake, Michigan.
Dan has a Bachelor's of Science Degree in chemistry from Miami University in Oxford, Ohio. He originally worked as an application engineer for JWI, Inc. and coordinated laboratory and applications for Brawn Mixer. Dan spent over 10 years with Wagner Enterprises as a manufacturer's representative selling capital equipment and construction products. Most recently, Dan was a partner at Brawn Mixer, Incorporated and served as the Vice President and General Manager.
Kevin Williams, President of Univertical says, "We are happy to have Dan on the team. He brings industrial sales experience and a track record of developing strong distribution partnerships".