Univertical Welcomes Andre Depew Eastern Regional Sales Representative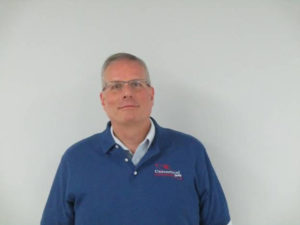 Andre Depew joins Univertical as the company's Eastern Regional Sales Representative. Andre will work from his home office in Statesville, North Carolina and will have regional sales responsibility for all eastern states and his region will extend west to Ohio.
Andre has a B.S. in Chemical Engineering from Michigan State University and an M.B.A. from University of Dayton. He brings over thirty years of experience in metal finishing, machining, and heat treating. Andre has successfully serviced customers throughout the Midwest and Southeast for Enthone, KKSP Precision Machining, Heatbath, and DuBois Chemicals.
Kevin Williams, President of Univertical says, "Andre will be a great addition to the Univertical sales team. His industry experience and relationships will allow Andre to quickly adapt and provide Univertical's customers with the quality sales support they demand and deserve".